Advertising agencies have a tall order to fulfill when it comes to print ads. They have a certain amount of space to get their client's message across, and they can do that in a few ways.
We all know by now that images work brilliantly, another way is large and informative text, and of course, there is humor. Humor makes advertising stick in our minds – if it makes us laugh or smile, we tend to remember it. Here are some humorous print ads that have been used around the world, often there is a series of such advertisements, or sometimes just a one-off comical advert.
Humorous Print Ads from Around the World
Zyrtec: Window
Zyrtec is an allergy relief medication, and this advertisement was produced by DDB Latina, and has been printed in Puerto Rican publications. This series of adverts depict a cat acting as a dog.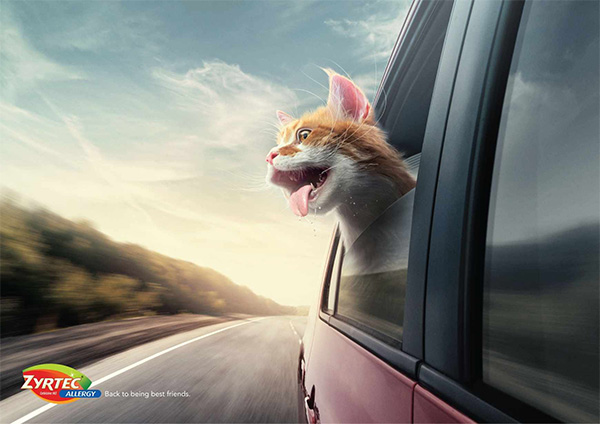 Mini Babybel: In the pocket, 2
The French cheese Babybel is being advertised as 98% milk, and this series of advertisements show people with a milk bottle in their pockets – suggesting that carrying a mini Babybel is so much easier. Produced by Y&R agency, these adverts have been printed in French publications.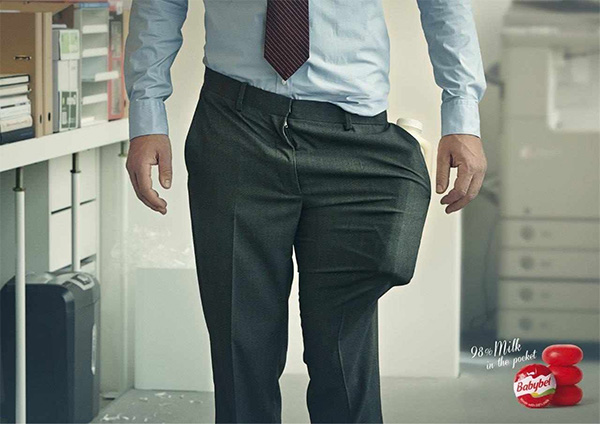 Fiat: Selfies – Gnome
This series of adverts for the Fiat car company were produced by Leo Burnett Tailor Made for publication in Brazil. The thrust of the advertisement is the rearview camera as standard in the Fiat Freemont.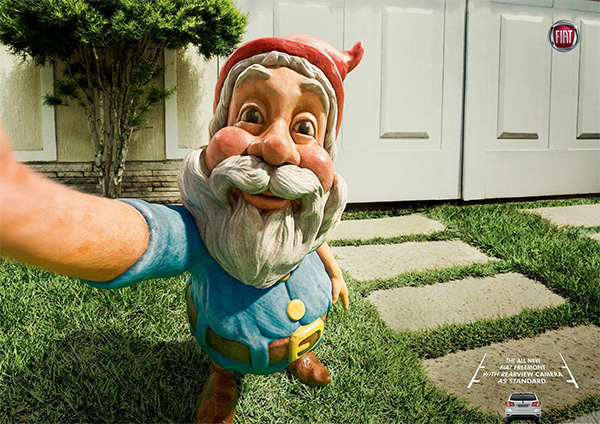 L'Officiel III: Monster
Another series of advertisements for publication in Brazil, advertising agency Publicis have used the idea of a tug-of-war between a 'hair growth monster' and a person, using the tagline 'Beauty is stronger'.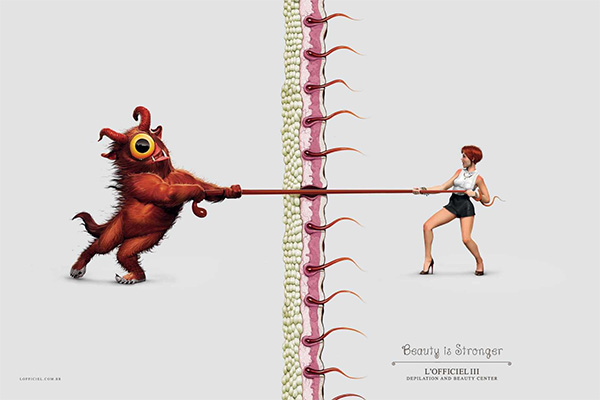 Zombie Walk Calgary: Bring a Friend
This is an annual event in the Canadian city of Calgary – participants dress up as zombies, and they drop in and out of the walk's route all day. This series of advertisements was produced by Trigger Communications.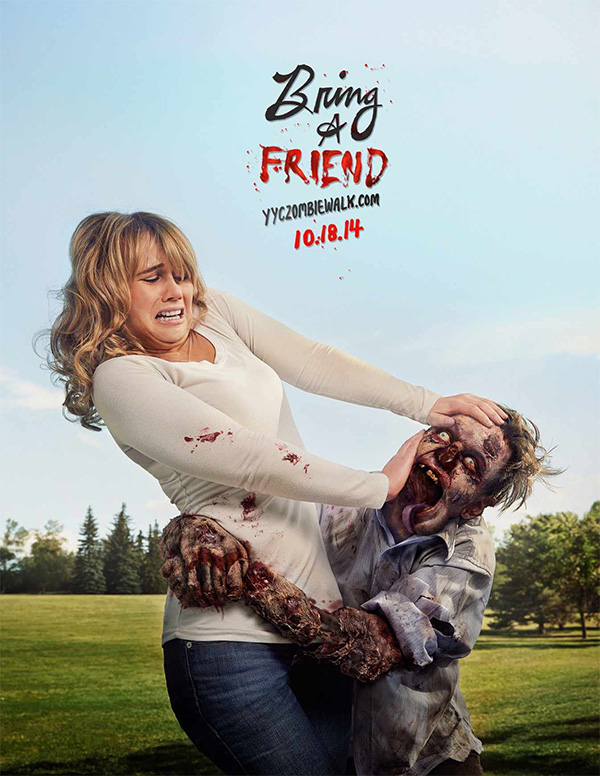 Honda Lawn Mowers: Some like it short
This advertisement is very creative, where the roots of the grass are growing from the heads of people below ground. Produced by Geometry Global for print in the Ukraine.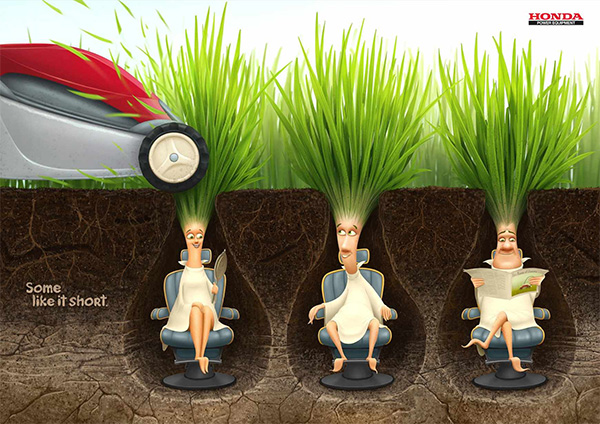 Mitsubishi Motors: Stop guessing 1
This series of advertisements, similar to the Fiat ads above, is focusing on the rearview camera in their Outlander car. Produced by Africa for publication in Brazil.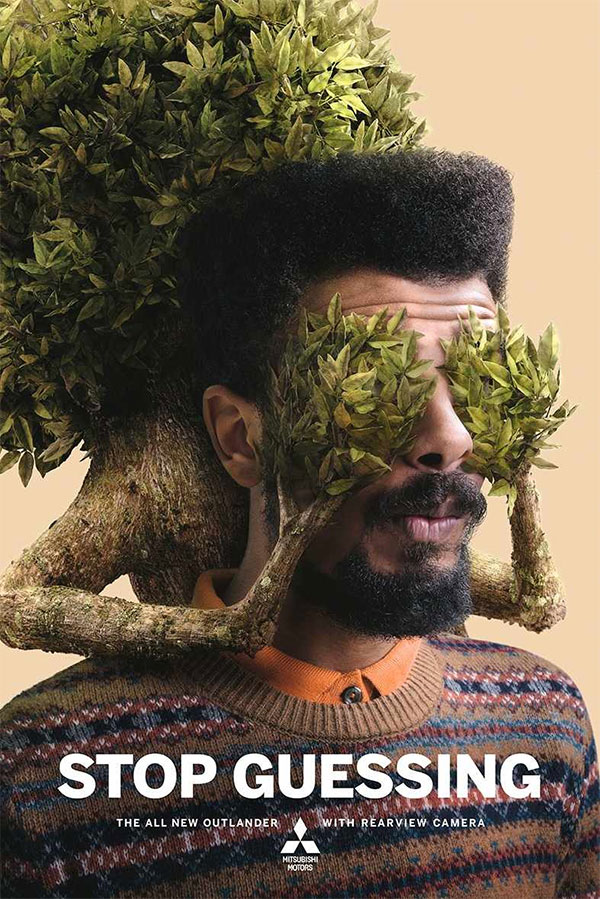 VicRoads: Share the road, 2
This series of adverts by Isobar are Australian government public notices, and each ad in the series uses the speech bubble and the 'kinda feels like' line.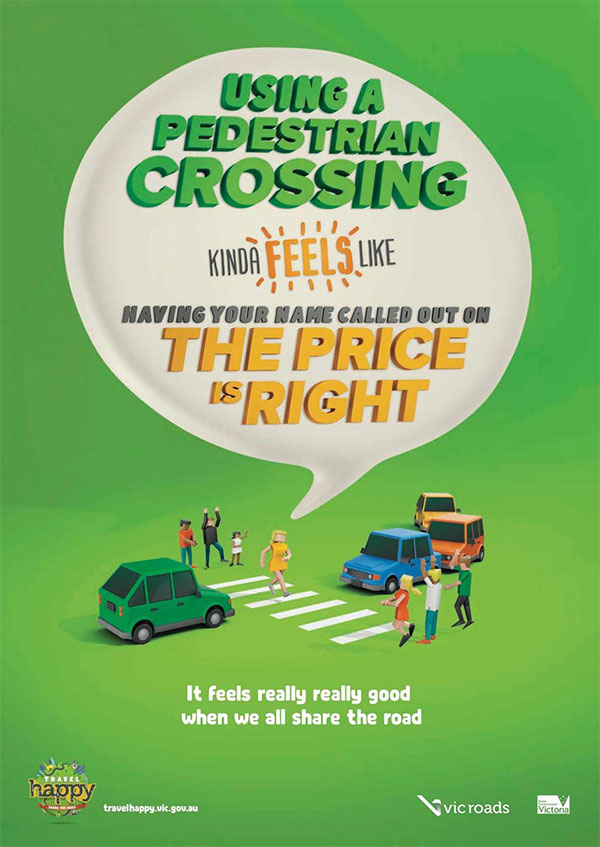 Skoda: Glasses, 3
This series of Skoda advertisements focus on the 'Adaptive Bi-Xenon Headlights' that feature on their cars. Produced by Saatchi & Saatchi for publication in Turkey.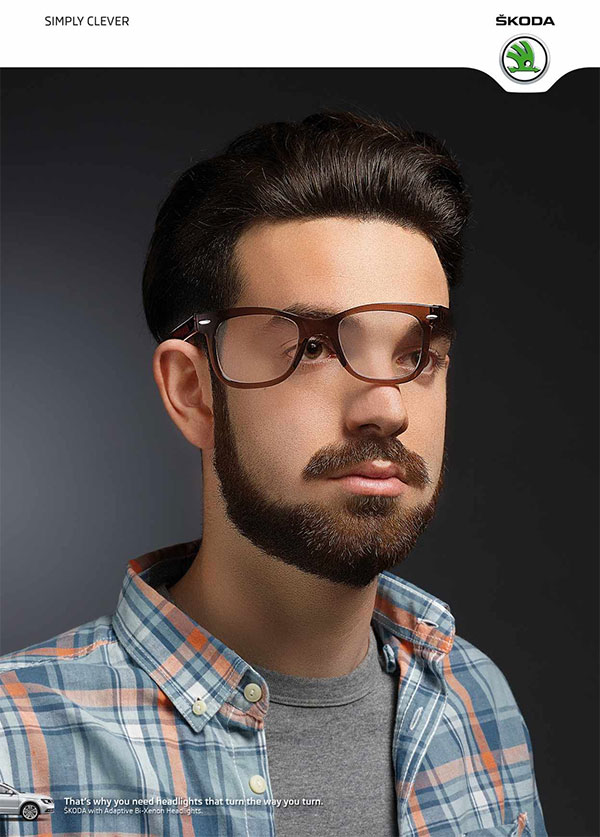 HIMG Clinic: Hair loss can be reversed, 2
Great photo manipulations in this series of advertisements for a Hungarian clinic, produced by Team Red.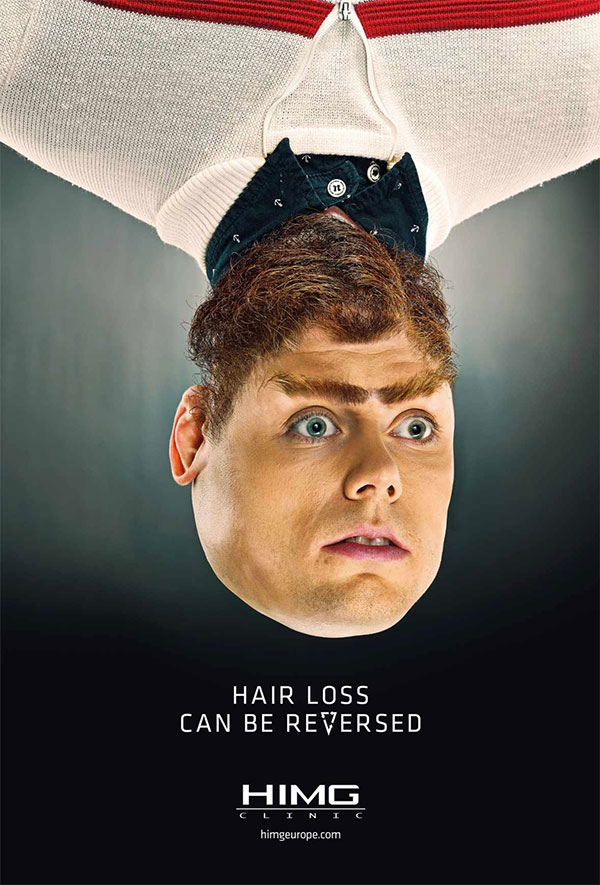 Listerine: Email
A series of sketched advertisements of embarrasing situations that use the tagline 'Sometimes all you can do is smile.' A perfect line for a teeth-whitening product. Produced by JWT for publication in Brazil.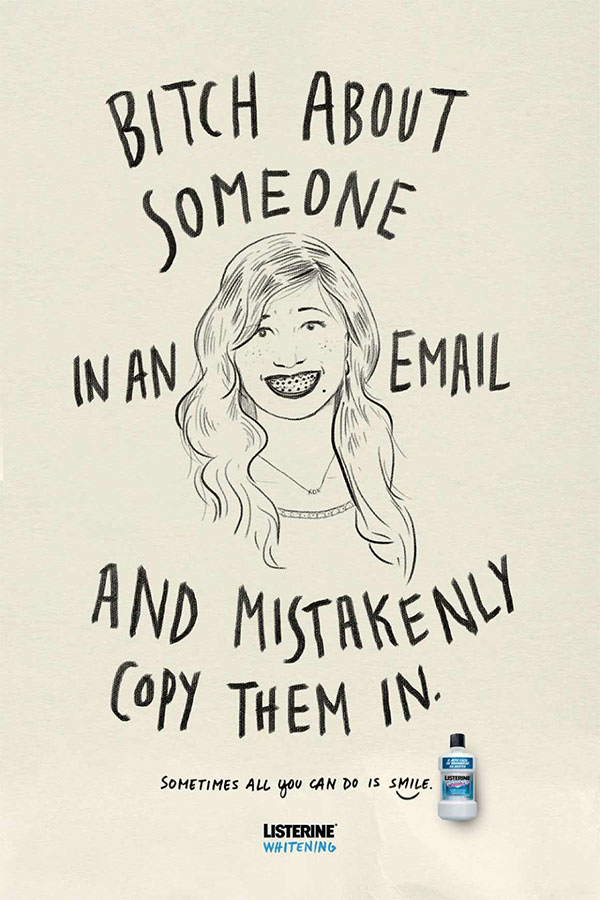 Contrahist: Wet nose
This advertisement is for an anti-histamine medication for hayfever, and compares how your nose reacts to a dog's nose. Produced by Change for publication in Poland.
Lighting Warehouse: Asad
This series of advertisements for LED lighting depict a light bulb with different people. Produced by ACW Grey for publication in Israel.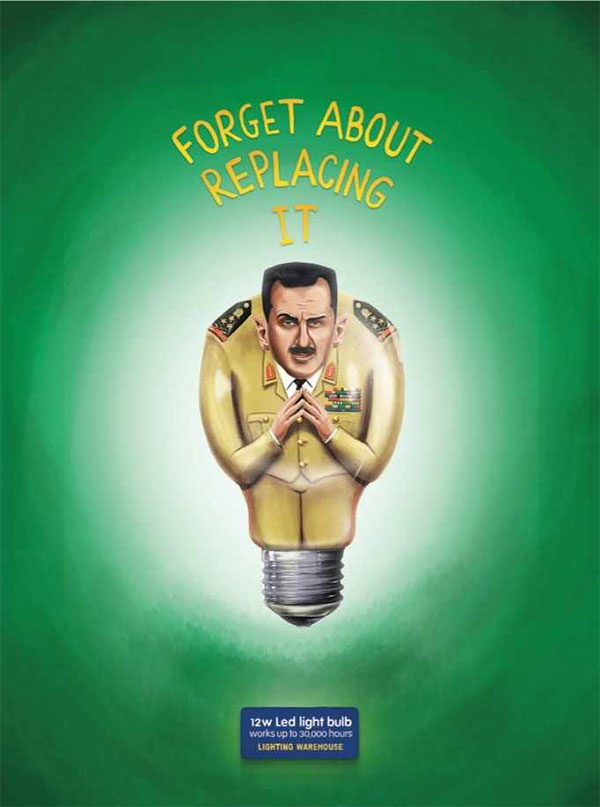 Nissan: Meet danger
This advertisement for the car manufacturer Nissan is promoting their Predictive Collision Warning, with the tagline 'Meet the danger before you find it on the road.' Produced by TBWA\RAAD for publication in the United Arab Emirates.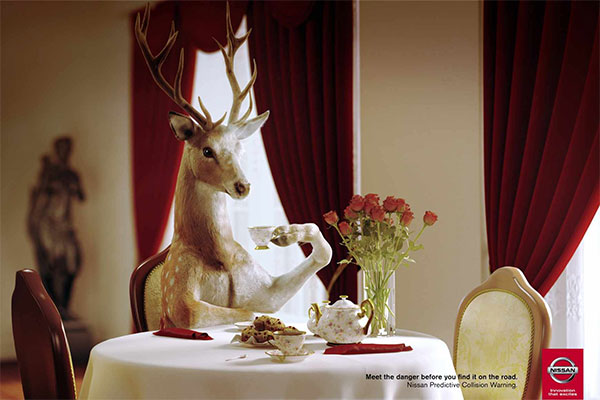 Cia Athletica: Giant Panda
This amusing series of advertisements actually promote a very serious issue – saving water. Produced by Portal Publicidade for publication in Brazil.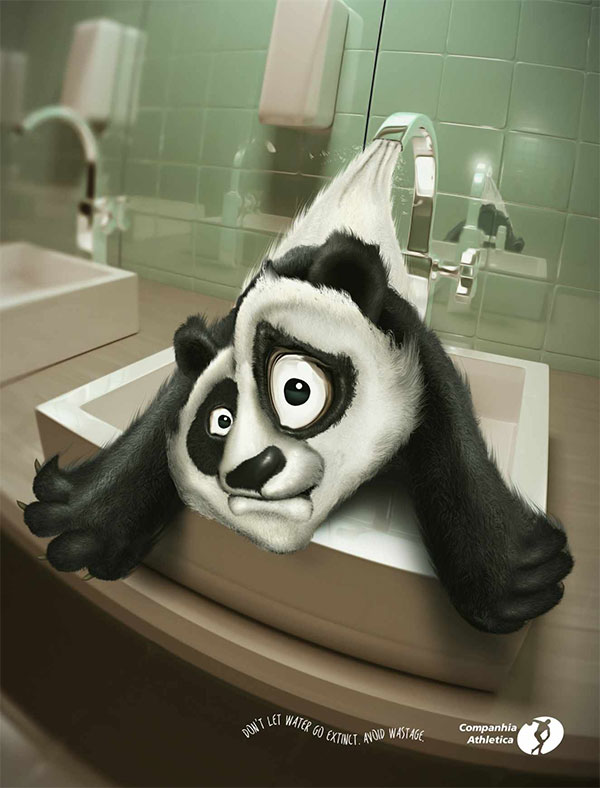 Comfort: Immortal clothes, 3
Comfort the fabric softener use this series of ads to promote how their product protects clothes, using the tagline: 'Your favorite outfit will never dye.' Produced by Miami Ad School Europe for publication in Germany.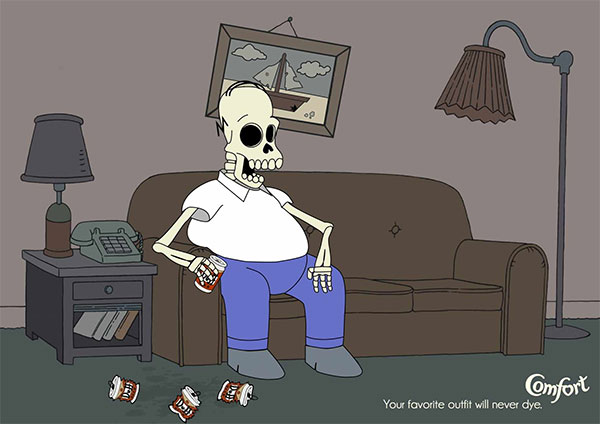 2014 DMA Echo Awards Italy: Beer
This advertisement campaign won the Italian young young creatives contest. The art directors were Adriano Pacino and Mattia Rivetti, and the ads were published in Italy.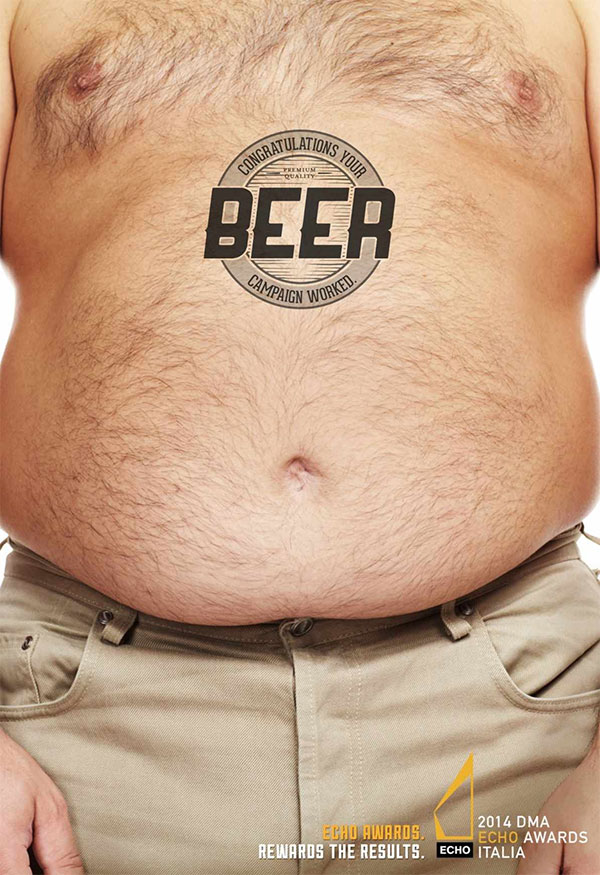 Godrej Security Solutions: Necklace
Another very serious issue depicted with amusing and excellent illustrations, using the tagline 'Not protecting is gifting.' Produced by JWT for publication in India.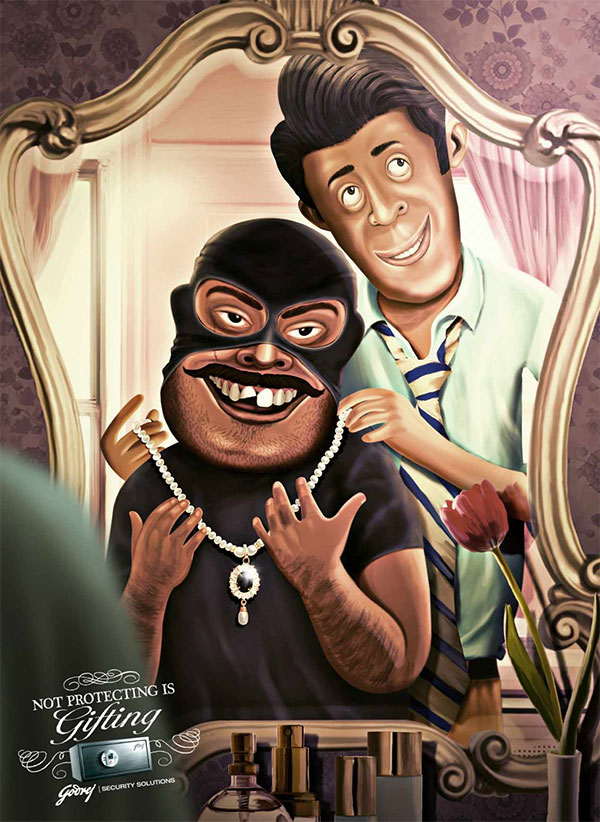 The Art of Shaving: Evolution
This ad shows the evolution of man from ape… each morning, using the steps required to achieve a good, close shave! Produced by BBDO for publication in the USA.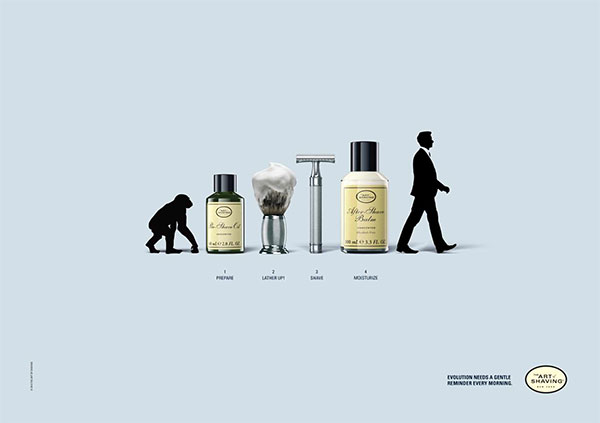 House of Fraser: Polar Bear
A beautifully cute image of a polar bear in boots – the tagline is 'Be you no matter who.' Produced by 18 Feet & Rising for publication in the UK.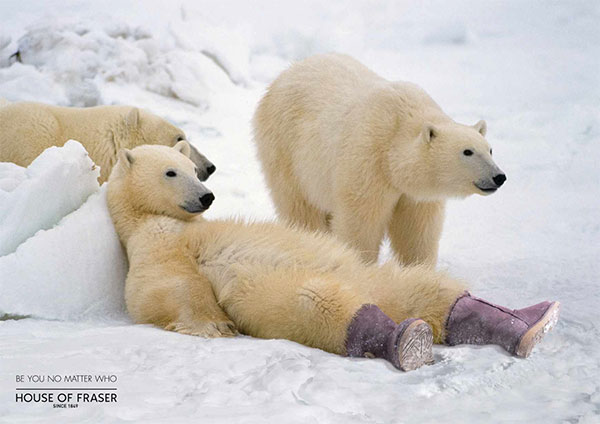 Conclusion
I have carefully selected the above advertisements, trying to steer clear of anything that could possibly upset of offend anyone, hence nothing racial, sexist, ageist or that doesn't cross cultural boundaries – of course, there are many, many humorous ads that don't appeal to all cultures, and such advertisements really need to stay within the cultures they are appreciated.